HELITAXI ZARAGOZA
We provide service to all towns in Zaragoza.
Individuals and companies are using the Helitaxi to move
comfortably and safely.
During the flight, you will be able to enjoy seeing the province of Zaragoza
from the air .
DEPARTURE
We pick you up at the agreed place and transport you in the fastest way.
By simply sending a location via Whatsapp to one of the telephone numbers (+34) 678 073 685 and (+34) 676 008 998 , the Operations Department will assess the suitability of picking up the proposed site.
It can be the address, the hotel where they are or the company where they want to be picked up.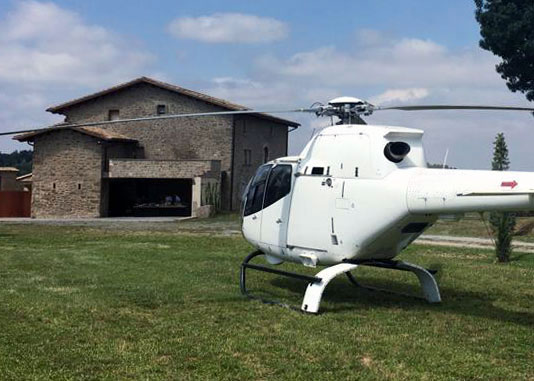 DESTINATION
We take you wherever you want.
As in the Origin, you can send the location by Whatsapp to one of the telephone numbers (+34) 678 073 685 and (+34) 676 008 998 , to assess its suitability.
They can be homes, hotels, restaurants…
You can consult our Customer Service Department, the hotels, restaurants, wineries, etc. where your operation is already approved.
The Company, prior coordination, makes a rental vehicle available to passengers at the point where they have landed , so that you have the mobility you need.
This rental vehicle can be returned at the car rental service office network or if they hire the return service at the agreed landing point.
We list examples of possible routes:
Zaragoza – Rosas: 1 hora 35 min
Zaragoza – Castejón de Sos: 45 min.
Almunia de Doña Godina – San Sebastián: 1 hora
Calatayud – Castellón de la Plana: 58 min
Ejea de los Caballeros – Cambrils: 1 hora
Tarazona – La Seu d'Urgell (Andorra): 1 hora 15 min.
Caspe – Barcelona: 52 min.
Tauste – Viella: 55 min.
Cuarte de Huerva – Soria: 36 min.
Zuera – Cuenca: 1 hora 10 min.
Alagón – Platja d'Aro: 1 hora 37 min.
HELICOPTER
Available for 3 and 4 passengers .
Consult weight and baggage limitations for each flight.
Passengers older than 2 years .
There is no policy for passengers with reduced mobility.
Flight limitation only during the day .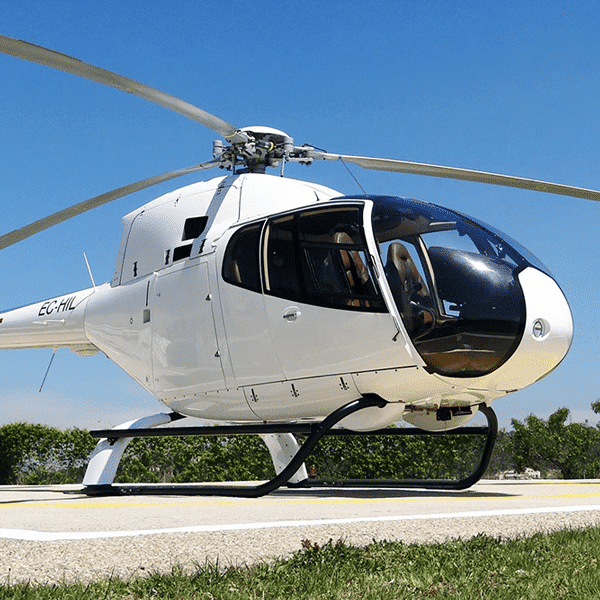 INQUIRIES AND RESERVATIONS
Feel free to contact and fly with us.
Adrià Palomino

[email protected]
---
Vicente Puig

(+34) 676 008 998

[email protected]